Persian Dishes
Persian Dishes comprises the cooking traditions of Iran.
Iran's culinary culture has historically interacted with the cuisines of the neighbouring regions, including Caucasian cuisine, Turkish cuisine, Levantine cuisine, Greek cuisine, Central Asian cuisine, and Russian cuisine.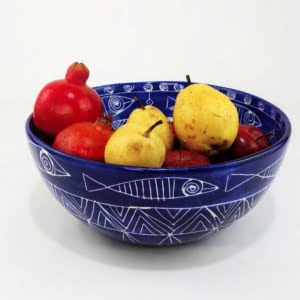 Typical Iranian main dishes are combinations of rice with meat, vegetables, and nuts. Herbs are frequently used, along with fruits such as plums, pomegranates, quince, prunes, apricots, and raisins. Characteristic Iranian flavourings such as saffron, dried lime, cinnamon, turmeric, and parsley are mixed and used in various dishes.
Popular Persian Dished
1. Fesenjan (Pomegranate Walnut Stew)
2. Bademjan (Eggplant And Tomato Stew)
3. Baghali Polo (Rice With Dill And Fava Beans)
4. Zereshk Polo (Barberry Rice)
5. Gormeh Sabzi (Green Herb Stew)
6. Ash e Reshteh (Noodle and Bean Soup)
7. Tahdig (Crunchy Fried Rice)
8. Jeweled Rice (Rice with Nuts and Dried Fruit)
9. Kebab (Lamb, Chicken, Lamb Liver, Ground Meat)
10. Sabzi Khordan (Herb and Cheese Plate)