Showing
40
of
43
products
Persian Books Unveiled
When delving into the realm of Persian language literature, one encounters a myriad of Persian poetry books. These literary gems have played a profound role in shaping the Persian language throughout history. Persian poetry books encompass a vast array of esteemed writers and poets, many of whom have gained worldwide recognition beyond the realm of Persian language.
In the realm of Persian literature, both poetry and prose hold significant positions. In this article, our focus lies on the literature of Persian poetry as we aim to acquaint you with some notable Persian poetry books. However, it is worth noting that many of these books are already familiar to enthusiasts of Persian literature.
It is worth mentioning that, unlike fiction books, novels, and other literary works, Persian poetry books are usually associated with the name of the author rather than the title of the book itself. This distinction highlights the paramount importance of the poet within the context of the book. In the following sections, we will explore the works of some prominent Persian poets and present their noteworthy collections of Persian poetry. We hope you find this article engaging and enjoyable to read.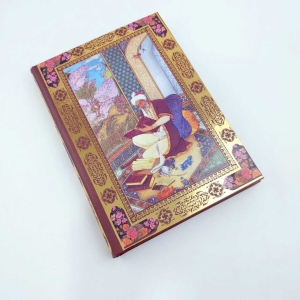 Books of Persian Poetry – Divan-e-Hafiz (دیوان حافظ)
Regardless of your familiarity with the Persian language, you cannot escape the influence of Divan-e-Hafiz! This powerful anthology of poetry stands among the most profound collections worldwide. Divan-e-Hafiz holds far more than mere verses for Persian speakers; it embodies memories and nostalgia that have accompanied us from childhood to adulthood. Written by the esteemed Iranian poet Hafez Shirazi, this cherished book graces the shelves of Iranian households, serving as a testament to our literary heritage. It is possible that even if one has not read or heard a poem from this collection, its presence resonates deeply within our culture.
Shahnameh Ferdowsi (شاهنامه فردوسی)
o need to visit a bookstore to immerse yourself in the captivating verses of Ferdowsi's Shahnameh. From your school days and through the study of literature in middle and high school, you become acquainted with the timeless masterpieces of Abolghasem Ferdowsi. These treasures, originating from the heart of the 5th century AH, house extraordinary narratives that leave a lasting impression.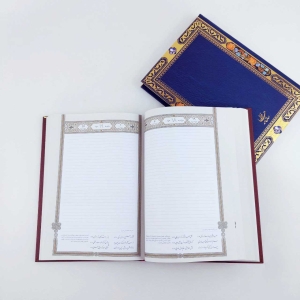 Ghazals of Shams Tabrizi (غزل‌های شمس تبریزی)
The ghazals, a form of Persian poetry consisting of rhyming couplets, attributed to Shams Tabrizi are imbued with profound spiritual and metaphysical themes. They explore the depths of divine love, the journey of the soul, and the quest for spiritual enlightenment. Shams Tabrizi's ghazals often employ rich symbolism, vivid imagery, and mystical references, inviting readers to contemplate the mysteries of existence and the union of the human soul with the divine.
Saadi's Bustan
Bustan Saadi's Persian poetry collection stands as a masterpiece in the realm of literature, widely acclaimed for its profound impact and enduring fame. This renowned work holds a special place among the vast array of influential books written in the Persian language. Within its pages, the collection primarily consists of love poems and lyrical verses, exploring themes of both earthly and celestial affections. Its profound insights into the realms of love continue to captivate readers and contribute to its well-deserved reputation.

Five Military
Khamseh Nezami, also known as the Five Treasures, is a collection of five captivating and exquisite love poems. These poetic narratives, originally written in the 6th century AH, were later compiled into books.
This Persian poetry anthology delves into mythical tales set in ancient military times, with stories like Lily and Majnun being among the most renowned.
While we may have distanced ourselves from the poetry of the past, the world of contemporary Persian poetry is rich with exceptional poets and renowned poetry collections. These books have earned significant acclaim and continue to hold a prominent position in the literary landscape. Here are some notable examples of contemporary Persian poetry and poets that have garnered widespread recognition, both in their time and even today.
Collection of Poems by Nima Yooshij
Nima Yoshij, renowned as the pioneer of modern Persian poetry, stands as one of the most illustrious poets of his time. With his revolutionary approach and innovative techniques, he reshaped the landscape of Persian poetry, leaving an indelible mark on the Persian language itself. Nima Yoshij's groundbreaking contributions have immortalized his name as a trailblazer in the realm of contemporary Persian poetry.
Winter – Mehdi Akhavan Sales
Omid, also known as Mehdi Akhavan Sales, is a renowned poet hailing from the Khorasan region, with an extensive collection of poems to his name. Among his notable works is the celebrated poem "Winter," which exemplifies his unique fusion of mythological elements with the innovative style of Nimai poetry. Through this distinctive blend, he has made a remarkable contribution to the realm of Persian poetry, creating a mesmerizing and captivating artistic synthesis.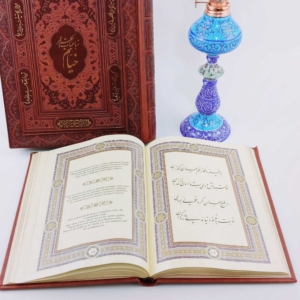 Shahriar Divan (شهریار دیوان)
Mohammad Hossein Behjat Tabrizi, known by his pen name Shahriar (1906-1988), was a prominent contemporary Iranian poet. Born in Tabriz, Iran, Shahriar's poetic works reflected his deep love for his homeland and his passion for advocating social justice and human values.
Shahriar's poetry was deeply rooted in Persian literary traditions, drawing inspiration from classical Persian poets such as Hafez and Khayyam. His verses often combined rich imagery, poignant metaphors, and profound philosophical reflections. His poems explored a wide range of themes including love, nature, patriotism, social issues, and the human condition.
Poetry Divan – Parvin Etesami (پروین اعتصامی)
Parvin Etesami, a renowned Iranian female poet, gained prominence through her adept utilization of the debate style within her poems. Notably, she showcased exceptional skill in composing pieces, odes, and masnavi-format poems.
Books of Persian Poetry – Eight Books –  Sohrab Sepehri (سهراب سپهری)
Sohrab Sepehri's contributions to Persian literature and art have made him a beloved figure in Iranian culture. His poetry continues to inspire readers with its profound themes, evocative imagery, and timeless reflection on the human condition. Sepehri's ability to merge the external world of nature with the inner world of emotions has solidified his place as one of the most cherished poets in Iran's literary history.
Mirror in the Mirror –  Amir Houshang Ebtehaj (امیر هوشنگ ابتهاج)
If you have a passion for Iranian classical music, the name Houshang Ebtehaj is sure to have crossed your ears on numerous occasions. Renowned as Hafiz Zamaneh, this influential poet has left an indelible mark on the realm of music. Not only is he skilled in composing Hafez-inspired lyrical poems, but he has also crafted exquisite works in the nimai style. His poetic creations, published under the evocative title "Persian Mirror in the Mirror," have garnered well-deserved acclaim. Houshang Ebtehaj's contributions to the world of music and poetry are truly remarkable.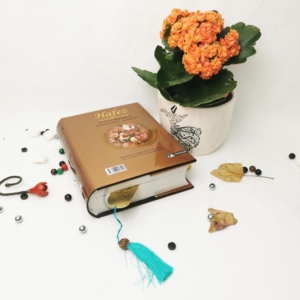 Books of Persian Poetry – Forough Farrokhzad (فروغ فرخزاد)
By crafting her poems in the nimai form, Forough Farrokhzad solidified her place in Iranian literature, leaving an indelible mark. Despite her brief existence and the lack of organization of her poems, she remains revered as one of the most exceptional female icons in modern literary circles.