women's bag : One of the most popular and of course the most necessary accessories in the world for every fashionable and stylish woman is an expensive women's handbag.To understand the popularity of this particular accessory, suffice it to say that every woman, no matter how many bags she has, still wants to add it to her collection when she sees a beautiful Types of Iranian bags , or when she buys new clothes, she needs to have a matching handbag.  Feels with it.When it comes to price, there is a wide variety of bags, from inexpensive bags used for everyday use to expensive bags for parties and special occasions.
Every woman has a number of expensive bags in her own collection, some of which may be worth several million tomans, and although there is no unique element on it, but the name of a famous and luxury brand has been hacked on it, which makes it worth a few  It costs millions of Tomans.
But in the world, there are bags that are designed with the utmost creativity and elegance and are made of diamonds, pearls or persian gold.The use of these valuable parts as well as the special design and material of these bags is to show the money and financial power of their owners, and these people usually spend thousands and even millions of dollars to have such bags.
From the past until now, leather has been used as the main material for making bags, but today, the stranger the leather used, the higher the price of women's bags.  To the extent that crocodile skin can turn a simple bag into an expensive one, it can be easily bought by wealthy customers who want a multi-thousand dollar bag.
Handbag is a type of bag that is mainly used by women.  The size of handbags is medium to large compared to Types of Iranian bags.  These types of bags are usually designed and used in a fashionable way.  Handbags are commonly used to store and carry personal items such as cosmetics, cell phones, brushes, keychains, wallets, coins, etc.
Women's bag is one of the essential accessories for women.  Women can easily carry small items such as cosmetics, mobile phones, women's wallets, etc. in their bags.  In addition, it has a great impact on women's appearance and style.  With a little care, you can choose the most stylish bag for yourself.
Offer for stylish ladies: See the latest models of women's leather bags+ online shopping on our site.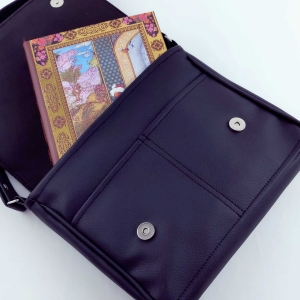 Women's bag buying guide
Light weight: Weight is an important factor in buying a bag, especially if you want to have that bag with you in your daily activities.  Those who have office work or face-to-face jobs, because they are constantly on the move in the city, it is recommended to use light bags of suitable size for their comfort.
Very beautiful and new design: Of course, the appearance of the bag depends on your type and style.  For example, for a party style, definitely use a simple bag and a dark or black color.  But if you are interested in sporty types, we suggest that you use a modern and luxurious design with more cheerful colors.
Having a suitable strap: In order to be able to easily put it in your hand, it is better to have a suitable strap.  Of course, the length of the bag strap is one of the items that it is recommended to pay attention to before buying.
Quality material: In order to be able to keep your handbag for a long time, it is better to be made of leather.  But you can use synthetic leather to have a good cost for you.
Spacious compartments: Classification of items has been one of the problems of women.  For example, your bag should have a compartment for cosmetics, a credit card, cash and so on.
Women's leather bag code 033 3-digit set
This collection is a complete set of women's bags for women that is offered in various colors.  Made of synthetic leather and is the best style for activities and daily work.  Reasonable price, space, wallet and cosmetic bag are the features of this package.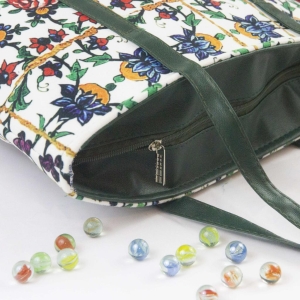 Luxury women's bag 1401
Naturally, you do not need to use all kinds of women's bags.  You have to make this choice based on your style and needs.  It's a good idea to keep these few points in mind when considering buying a luxury handbag.  Today's women love to show off their luxury handbags, especially if they make a good deal of it.  We have always witnessed that there is a constant competition between women to buy women's bags.  Using a women's leather bag is not an easy choice for different types of models.  These bags are usually made in limited colors and are compatible with a variety of styles and tastes.
Women's leather handbags are offered in office models, small and large wallets, house bags, backpacks, women's handbags, etc., and the choice of each of them is directly related to the type of style and your interests.
As we have mentioned, we have prepared the latest models of women's and girls' bags for 2020-99 from among the most attractive collections of prestigious brands in the world, so that you can easily choose the option you want from them.  In the following, we draw your attention to see these beautiful models.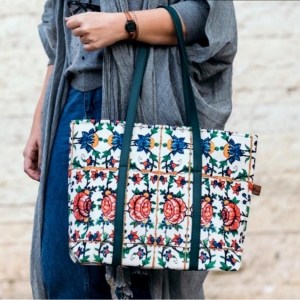 The latest model of simple and chamber women's and girls' bags
Women's handbags and handbags are designed and produced in hundreds of designs and dozens of colors. Most women choose the color of their bags to match with shoes or another part of their clothing, whose selected options can not be set with any style.  Was and is specific to their special clothes.
Choosing beautiful colors for accessories and accessories increases the attractiveness of a woman's clothing, but one color should always be black, in fact, a black handbag is one of the essentials of a woman's wardrobe.  In this section, you will see beautiful models from the latest series of black women and girls bags, which are suitable for sports and house wear types.